Hidden Object games for Windows
Hidden object games, commonly abbreviated as HOGs, has proven the most popular casual games lately. And it's not surprising because the objective of the hit i-spy titles is not to find hidden objects, but to involve a player in the story, thus making him its active participant, a character in the novel unfolded before him. Such seek-and-find games often feature a variety of mini-games and brain-teasers to solve, that is why they are commonly called hidden object puzzle adventure games (HOPAs).
With thrilling detective storyline, top HOPA games usually receive sequels and even evolve into game series, such as Mystery Case Files, Grim Tales, Midnight Mysteries, Dark Tales, Hidden Expedition or Mystery Trackers. Here at Absolutist we try to keep you updated with the hottest releases and publish game reviews of the most outstanding HOGs, so that you could always be the first to download best hidden object games for PC free of charge. Almost all hide-and-seek games on our site have 1-hour trial for you to ensure that the title is worth buying. Otherwise you may visit our web-games section and play hidden object games free online.

Living Legends - Wrath of the Beast
Unlock the secret of the magical bears!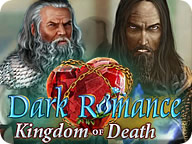 Dark Romance:
Kingdom of Death
Enjoy the atmosphere of Greek myths!

New York Mysteries:
The Lantern of Souls
Crack another dark murder case!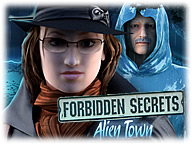 Forbidden Secrets:
Alien Town
A TV show is turning the children of Fort Nightingale into zombies - but that's not the weirdest thing going on in the city!

House of 1000 Doors:
Palm of Zoroaster
Guide Kate as she searches for the artifacts in House of 1000 Doors: The Palm of Zoroaster!

The Legacy:
Forgotten Gates
Unravel the secrets of Mayan civilization.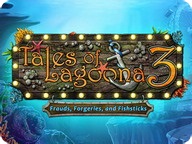 Tales of Lagoona 3:
Frauds, Forgeries, and Fishsticks
Repair once great theme park for underwater dwellers.

New York Mysteries:
High Voltage
Track down a mysterious electrical force.

Paranormal Pursuit:
The Gifted One
Every second counts in this breathtaking paranormal adventure!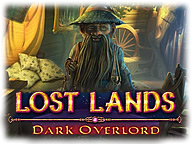 Lost Lands:
Dark Overlord
Explore a magical world!

Eventide:
Slavic Fable
Meet Slavic folklore characters!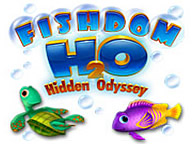 Fishdom H2O
Help Jennifer, a young marine biologist, win the Best Aquarium Award. Dive to the bottom of the sea and find various hidden items in numerous eye-teasing locations.