Hidden Object games for Windows
Hidden object games, commonly abbreviated as HOGs, has proven the most popular casual games lately. And it's not surprising because the objective of the hit i-spy titles is not to find hidden objects, but to involve a player in the story, thus making him its active participant, a character in the novel unfolded before him. Such seek-and-find games often feature a variety of mini-games and brain-teasers to solve, that is why they are commonly called hidden object puzzle adventure games (HOPAs).
With thrilling detective storyline, top HOPA games usually receive sequels and even evolve into game series, such as Mystery Case Files, Grim Tales, Midnight Mysteries, Dark Tales, Hidden Expedition or Mystery Trackers. Here at Absolutist we try to keep you updated with the hottest releases and publish game reviews of the most outstanding HOGs, so that you could always be the first to download best hidden object games for PC free of charge. Almost all hide-and-seek games on our site have 1-hour trial for you to ensure that the title is worth buying. Otherwise you may visit our web-games section and play hidden object games free online.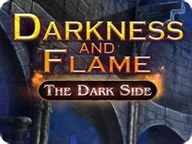 Darkness and Flame:
The Dark Side
Travel with Alice through dark lands and deserted settlements.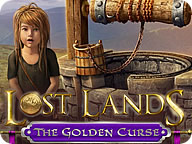 Lost Lands:
The Golden Curse
Oppose to the rising evil!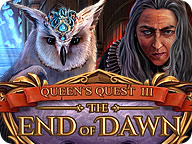 Queen's Quest III:
End of Dawn
Help a young alchemist obtain Dragon Crystals.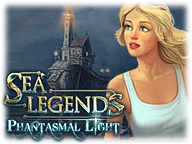 Sea Legends:
Phantasmal Light
Waking up on a mysterious island, Jane must now figure out what happened with her beloved Mike!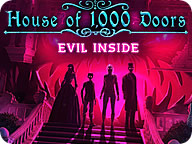 House of 1000 Doors:
Evil Inside
Dark forces turn everything around into violent monsters!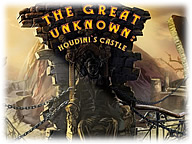 The Great Unknown:
Houdini's Castle
Can you expose Houdini's greatest trick to save your husband and escape the island?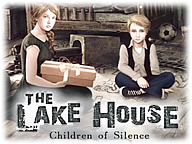 The Lake House:
Children of Silence
Long-forgotten memories bubble to the surface when the past invades the present!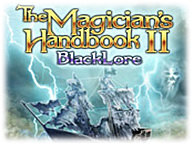 The Magician's Handbook II:
BlackLore
Can you stop the evil magician pirate BlackLore? The enchanted "Magician's Handbook" will be your guide in a world of sorcery and mystery. Find keys to unlock secret items as you interact with an animated and spooky world!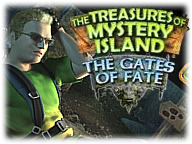 The Treasures of Mystery Island 2
Alex and Lisa were sent back in time to different decades after the intervention of a mischievous shaman. Help Lisa find the magic tiles, that can return her home, and leave clues for Alex to find the girl!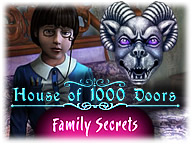 House of 1000 Doors:
Family Secret
Communicate with spirits and meet the mysterious Lancaster family that resides within the spooky house!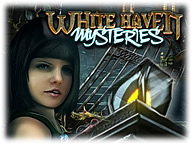 White Haven Mysteries
After waking up in an abandoned building, you find that you've been drugged and cannot remember who you are!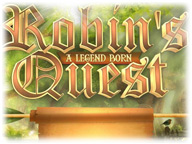 Robin's Quest:
A Legend Born
Ordinary people were taxed to near starvation. So, brave Robin decided to save the poor. After helping the hero gather a band, you will solve different puzzles, master interesting minigames and win archery competitions in this captivating game!