Hidden Object games for Windows
Hidden object games, commonly abbreviated as HOGs, has proven the most popular casual games lately. And it's not surprising because the objective of the hit i-spy titles is not to find hidden objects, but to involve a player in the story, thus making him its active participant, a character in the novel unfolded before him. Such seek-and-find games often feature a variety of mini-games and brain-teasers to solve, that is why they are commonly called hidden object puzzle adventure games (HOPAs).
With thrilling detective storyline, top HOPA games usually receive sequels and even evolve into game series, such as Mystery Case Files, Grim Tales, Midnight Mysteries, Dark Tales, Hidden Expedition or Mystery Trackers. Here at Absolutist we try to keep you updated with the hottest releases and publish game reviews of the most outstanding HOGs, so that you could always be the first to download best hidden object games for PC free of charge. Almost all hide-and-seek games on our site have 1-hour trial for you to ensure that the title is worth buying. Otherwise you may visit our web-games section and play hidden object games free online.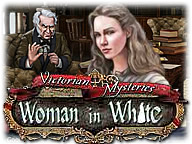 Victorian Mysteries:
Woman in White
A poor drawing teacher, Walter Hartright, found himself in the unaccountable mystery. Walter's future interlaced with an enigmatic Woman in White. Who is she and what secrets does she conceal?..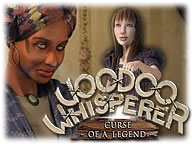 Voodoo Whisperer:
Curse of a Legend
The entire town has been put into a deep, dark sleep by a mysterious evil force. Now young Lillian must find allies and uncover the dark secrets of voodoo!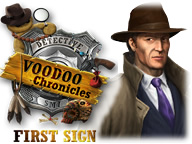 Voodoo Chronicles:
The First Sign
Together with James Voodoo be ready for the most amazing adventure in your life! Investigate with him a mysterious attack!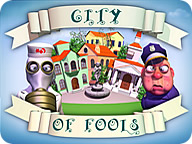 City of Fools
Overcome all the incredible obstacles, find the mayor and become a hero!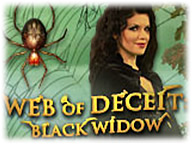 Web of Deceit:
Black Widow
Follow a trail of clues and dead husbands as you explore this once picturesque town now at the mercy of the Black Widow and her mechanical minions.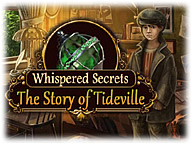 Whispered Secrets:
Story of Tideville
Uncover the mysterious past of a sleepy seaside village in Whispered Secrets: The Story of Tideville!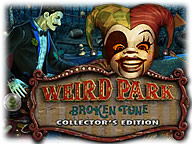 Weird Park:
Broken Tune
As a private detective you are assigned to explore a haunted amusement park in Weird Park: Broken Tune!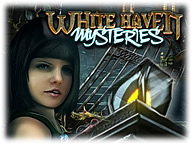 White Haven Mysteries
After waking up in an abandoned building, you find that you've been drugged and cannot remember who you are!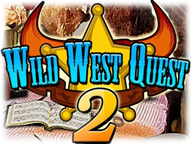 Wild West Quest 2
Return to the Wild West for another non-stop hidden object adventure! Gallop back in time to stop the outlaw, Black Jack Armstrong, and bring law and order to the town. Packed with even more excitement and adventure than the original, Wild West Quest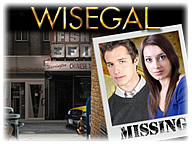 Wisegal
Take the role of Patty Montanari, a real life Mafia mom, as she struggles to track down her son from the world of the Wiseguys. Follow the clues as they guide you through the seedy Mafia underworld.

Wild West Quest
Go on an amazing hidden object adventure into the Wild West! Explore gold mines, saloons and stagecoaches while wrangling a stampede of horses and even becoming a gunslinger in a classic western shootout. Delve into 50 Wild West locations.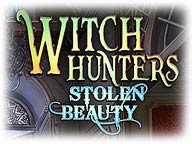 Witch Hunters:
Stolen Beauty
Help Angelica get her witch-stolen beauty back in Witch Hunters: Stolen Beauty!